Alright, dear readers, it's Wednesday.
As your humble blogger is always looking out for your best interests (even you lien claimants – may these blog pages encourage you to renounce your life of chaos and destruction to pursue more benign efforts) let me give you a bit of practical, every-day wisdom you can carry with you in your pocket.
If you're like me, when you somehow end up at a party, whether taking your kids to a birthday for a classmate or not declining a friend's invitation to a soiree in time and now being socially obligated to go, you might struggle with conversation topics.  After going through your list of canned puns and references to The Big Lebowski (great movie by the way), you might struggle for something to say.
So here's one we should ALL talk about with all of our friends and relatives, especially as we're all trying to decide which New Years' Resolution we want to make and promptly abandon.
STOP ENGAGING IN WORKERS' COMP FRAUD!  A kind and benevolent colleague, tragically committed to the applicants' bar, sent me this article of a father-and-son team that just recently plead guilty to various insurance fraud charges.
As alleged, these two concealed injuries from insurers, denied medical care and benefits to their injured employees, and lied to insurers about those various variables that are used to calculate one's premiums.  If that wasn't enough, the nature of their business was to provide farm labor to farmers in California, allowing their customers to underbid competitors that provided actual coverage and benefits for their employees.
I've had applicant attorneys (you know … the three of them that read this blog) chide me at the WCAB for only pointing out injured worker fraud while turning a blind eye to employer-side fraud.  Nothing could be further from the truth.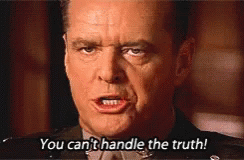 Your humble blogger regards employer fraud is another evil as well.  Employers who lie or cheat to avoid paying the proper workers' comp coverage shift the costs onto other policy holders with their insurer or put pressure on honest employers to cheat to keep their prices competitive.
On the bright side, this is a relatively temporary ill.  As automation of labor, especially farm labor, proceeds apace, we can expect to see this issue lose its relevancy – robots can't claim workers' comp.
So, again, dear readers – please tell your friends and family (and tell them to tell theirs) that if someone mentions starting a business, remind them that it's absolutely necessary, in California, to have workers' compensation coverage for all employees.  And as you shop for fruits and veggies for your next dinner, ask yourself in the difference in price between the selections might possibly reflect a farm that is illegally not paying for workers' compensation coverage for its employees.