15% PD +/- Issues Continue to Linger…
You know a story is going to be good, dear readers, when it starts out with "back in my day…"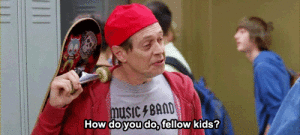 Before the "Great Reform Forward" of 2013, and for injuries on or after January 1, 2005, Labor Code section 4658(d) provided a 15% increase in permanent disability benefits if there was no offer of regular, modified, or alternative work within 60 days of an applicant becoming permanent and stationary.   Likewise, if such an offer was made, the defendant could reduce PD benefits by 15%.  This was originally intended as an incentive for employers to bring injured workers back to work, but ended up being an endless swamp of nightmare litigation: was the offer timely made? Did it qualify as modified, alternative, or regular work? Was it communicated effectively? Does the 15% bump or drop take affect as of the P&S date? Retroactively? On benefits not yet accrued?
There was no shortage of panel decisions (and a few Court of Appeal opinions too) on these various topics, and whatever employers may have ultimately saved on PD was lost many times over on litigation costs.
Fortunately, the wise council of elders that sit in Sacramento have replaced this back-to-work incentive with a more functioning one: if you bring back your injured employee with at least 85% pay, or if your employee goes to work somewhere else for at least 100% of the pre-injury pay, you don't have to make advances.  (See Labor Code section 4650(b)(2).)
So that nightmare is all over now, and we don't have to deal with it anymore… OR DO WE?!?
Well, for dates of injury between 1/1/2005 and 1/1/13, there's still the lingering issue of the bump.  Now, I know what you're thinking… "Greg, you're a humble blogger and a handsome devil, smart as a whip, beloved by mankind and all in the animal kingdom."  And you're right! But you're also probably thinking "Why do we care about cases that are so old? Surely they're all settled and closed by now…"
Well, no.  There are some cases that are complex and take a long time to resolve.  There are some cases that are simple but the applicant just refuses to move on.  Both of those linger a long time, and could still be gumming up the works.
Take for example the recent panel decision of McDaniel v. Norwalk-La Miranda USD.  Applicant sustained an industrial injury to her psyche as a CT through 2007, which was rated to 66% permanent disability.   For anyone earning more than $18,000 per year in 2007, we're looking at $91,827.50 in permanent disability benefits.  A 15% increase is almost $14,000 extra in PD benefits.
The initial trial was held in April of 2013, and applicant had raised "permanent disability" as an issue for that trial, but the WCJ apparently did find that applicant was entitled to the permanent disability at the rate of $230.00.  Applicant argued, one year later, that this was a clerical error, and, following a trial, demanded that the Award issued in 2013 be retroactively amended to increase permanent disability benefits to the higher rate.  After the trial, the WCJ ruled that the 15% increase was not timely raised, and applicant sought reconsideration.
The WCAB denied reconsideration, reasoning that although raising the issue of permanent disability automatically raises the issue of Labor Code section 4658(d), the WCJ still found permanent disability at $230 per week in the original award back in 2013.  So, like the wedding vows of old, for better or for worse, for richer or poorer, the original finding stands.  Applicant did not file a petition for reconsideration within 25 days of the original award, so the original rate stands.
In a footnote (always read the footnotes!) the commissioners further commented that even if not for the procedural bar, there is no evidence in the record that the defendant employed 50 or more employees, and there was some evidence that applicant had returned to work.
Just a few things to keep in mind: the commissioners previously held that the burden of proving fewer than 50 employees is on the employer, not the employee.  Furthermore, the fact that applicant returned to work is not controlling, as the Labor Code requires the offer of regular, modified, or alternative work to be made "in the form and manner prescribed by the administrative director," so there have been cases where the injured worker has returned to full duty, and WCJs have found a 15% bump is warranted because applicant was not provided the proper form.
This case is a reminder to us that those 15% +/- cases are still out there, and as relaxed as workers' compensation can be sometimes, the safer route is to properly document the offer of regular/modified/alternative work by using the appropriate form for pre 1/1/13 claims.
It's also a reminder to us that there is a clock attached to the right to seek removal and/or reconsideration, and it stops for no man or woman.