Happy Labor Day!
Alright, dear readers, you've made it!  After countless excuses and apologies to friends, family, and neighbors, you've escaped being trampled at the mall, avoided being burned at the BBQ, and you've even skipped having your bee sting allergy triggered at that one last picnic of the summer.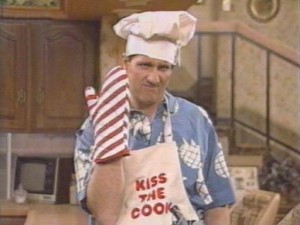 And here you are, sitting in the peace and quiet of your office, with your files to keep you company and your computer screen glowing warmly at your overworked and under-rested eyes.
Breathe it in, dear reader, you're in the workers' compensation industry!
In the alternative, if you're reading this on Tuesday, then odds are you took the day off, so Happy Labor Day to you!
As we all know, Labor Day was originally part of the union movement in an effort to keep the working man from work, at least on the first Monday in September.
Well, thanks to a handful of workers' compensation applicant attorneys and their eager-to-please treating physicians of choice, there are now more days than one when the working man can be kept from working, for reasons ranging from paper cuts to hurt feelings.
If you're among the fortunate masses taking the day off, cheers! Otherwise, dear reader, let's you and I turn back to our workload, and I'll see you back here on Wednesday!