WCAB: Actually, RNs CAN Delay UR To Request More Info
Some of my readers will remember the recently posted-of decision the Newton case, in which the WCAB panel of commissioners held that a registered nurse's signature on a utilization review delay notice rendered the utilization review invalid.
Well, it looks like the WCAB may have reconsidered its position in Newton v. Jack-in-the-Box.
Originally, the WCAB ruled that defendant's UR was defective because the delay notice issued by a registered nurse was in violation of Labor Code section 4610(e) ("[n]o person other than a licensed physician who is competent to evaluate the specific clinical issues involved in the medical treatment services … may … delay … requests for authorization of medical treatment…")
When Ms. Newton's requested treatment was delayed for a few days to obtain more information, and said delay notice was signed by an RN rather than a doctor, the WCAB found the ultimate UR denial of the treatment to be invalid as untimely.
However, when Mr. Jack Box found out about this, he was not too pleased, and got on the phone with his lawyers, demanding an immediate reversal.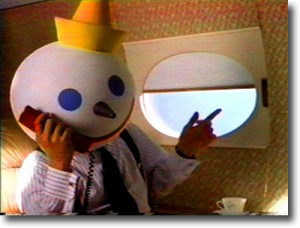 A reversal it was! Defendant objected to the WCAB's Notice of Intention to Award Medical Treatment, pointing out that the RN's request for additional information was not the same thing as a "delay" in treatment, but rather a delay in UR's determination.
Relying on Labor Code section 4610(d), the WCAB noted that the employer or insurer can request additional information to determine whether or not to authorize the treatment.  Furthermore, California Code of Regulations section 9792.9.1(f) provides that a non-physician reviewer can request the information.
So, there you have it folks, for the time being at least, registered nurses can continue to issue the delay notices while additional information is requested.
Have a great weekend!