WCAB Split Panel: Get that IW a Sleep Number Bed!
Your humble blogger greets you this fine Monday morning feeling refreshed and well rested.  How, you might ask? Well, I got the same number of hours as always.  My dreams were haunted with benefits being provided in excessive of those required by law.  So how was I so well rested when my alarm went off?
I had a sleep number bed!
Now, you might be thinking "Greg's just a humble blogger and a handsome defense attorney, how can he afford a sleep number bed?  Did he become an applicant's attorney and get rich overnight?"  No, dear readers, not at all.  Through the magic of workers' compensation, I was able to get a sleep number bed for free!
Just kidding, dear readers, but I do bring you the case of Carnes v. Auto Zone, wherein the applicant's primary treating physician submitted a request for authorization of a sleep number bed, base, and pad, ($5,325.86 in costs) and the UR deadline was not met.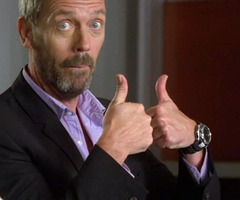 Applicant brought the matter before the WCAB, and, relying on Dubon's holdings (recap: WCAB can only review UR determinations if UR deadlines are not met; in those cases, requests for authorization must still meet "reasonable medical necessity" threshold).
At the expedited hearing, the parties stipulated that defendant's UR regarding the request for authorization for a Sleep Number bed was not timely, but defendant maintained that the requested "treatment" was not medically necessary.  The WCJ ultimately found that the sleep number bed was medically necessary, and ordered Defendant to provide it.  Defendant decided to sleep on it (get it?) and then sought reconsideration.
The Treating Physician, a back surgeon, noted that applicant's current mattress was 15 years old and he needed a new one for his post-surgical recovery.
Now, we don't get much from the WCAB opinion, other than the fact that two of the three commissioners adopted and incorporated the WCJ's reasoning.  But, as your humble blogger has referred to one or two times in this blog, his old law school professor used to say "if you want to know what really happened, read the dissent [too]."
Your humble blogger's favorite part of the dissent?  Footnote 3: "It may be that applicant has an old mattress and he would sleep better with a new mattress, just as other things are undoubtedly important to his recovery, like food, clothing and housing.   However, that does not make defendant liable to provide all of those things as reasonable medical treatment."
Your humble blogger agrees with the dissent wholeheartedly:  It could be that a dog would help applicant recover because it would cheer him up.  It could be that a bank account with $1,000,000 waiting for applicant to claim it would motivate him to regain his good health.  It could be that daily sacrifices to the ancient pagan deity Grinbergia Bloggus would increase the chance of the surgery's success.  None of that is in the record.
Now, the logical conclusion that applicant needs a new mattress is there without being developed.  After all, the WCAB has previously required the construction of wheel-chair ramps on an applicant's vacation home.  The WCAB has previously shifted to defendants the cost of an applicant exceeding work restrictions because his second-floor apartment didn't have an elevator.  So, it's not entirely out of line for the WCAB to require appropriate medical equipment at home, such as replacing an applicant's 15-year-old mattress with one that's newer and better.
In fact, it's entirely possible that the treating physician has real, sound, un-rebuttable evidence that a sleep number bed is specifically necessary for post-surgical recovery, as opposed to just a decent new mattress that will stay firm for 2 years instead of being guaranteed for 10.
As the dissent very effectively points out, none of that is in the record.
Now, if you'll excuse me, I'm going to sell my doctor on the fact that a cruise to Alaska is medically necessary for my industrial paper cut.  Wish me luck…