Little Robot Car Thieves?
Hello, dear readers!
Your humble blogger greets you this very-beautiful Monday morning.  The sun is shining, the bees are buzzing, and the birds are singing energetically from their heights in the trees.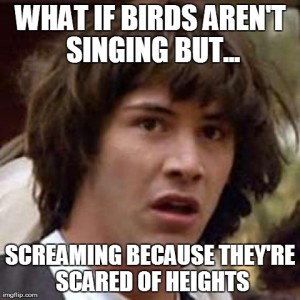 Speaking of buzzing, your humble blogger brings you news that another series of jobs that might be cycled out and replaced with workers that require no breaks, no overtime pay, and absolutely no workers' compensation coverage.
Engadget.com  reports on a "swarm of small robots" used to move vehicles like so…
As you can imagine, these little guys will replace quiet a few previously-human jobs.  Going to load cars into a freight contain for shipping? These robots will pack them in a lot tighter than a human driver (who might need space to open a car door) could.  Need to move these around the factory? The little robots can operate without putting extra miles or wear-and-tear on new cars.  Is the car suddenly inoperable and blocking traffic? Use these robots to get it out of the way.
Coincidentally, if your criminal organization is searching for a reliable car thief, look no further…
Valley parking, towing industry, shipping and transportation of cars – all of these have occupation codes in the rating schedule.  What's more, the jobs that aren't entirely replaced can be made more safe and less likely to cause injury.
And, as time goes on, we can expect these robots and similar knock-offs to get cheaper – much cheaper than, for example, paying higher premiums for workers compensation.
I know it might seem scary – but fear not! Your humble blogger expects that workers' compensation defense attorneys are immune to automation.  And,  I think we can all agree, preserving your humble blogger's livelihood is what we're all striving for… right?