Supplemental Lien Declarations Due Tomorrow (Maybe)
It's Friday, dear readers… but not just any Friday.  Today is Friday June 30, 2017, which makes tomorrow, July 1, 2017… the effective date for Labor Code section 4903.05(c) (well, the part of it that counts for this blogpost, anyway).
Labor Code section 4903.05 requires lien claimants to file certain additional declarations, but for those lien claimants that had already filed their liens prior to January 1, 2017, the Labor Code afforded an additional 6 months to file a supplemental declaration.
Those liens that do not have this supplemental declaration as of July 1, 2017, shall be dismissed with prejudice by operation of law.
So, if you come in to the office next week and have any liens that do not have the supplemental declarations are required by Labor Code section 4903.05, the lien is to be dismissed by operation of law.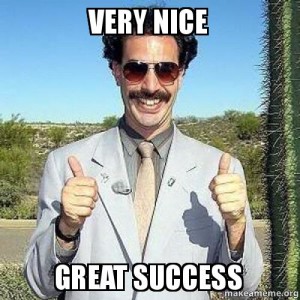 Now, here are some thoughts to keep in mind as you try to sweep away any non-conforming liens.
July 1, 2017, is a Saturday.  As we all know, California Code of Regulations section 10508 provides that "[i]f the last day for exercising or performing any right or duty to act or respond falls on a weekend, or on a holiday for which the offices of the Board are closed, the act or response may be performed or exercised upon the next business day."
Possibly, lien claimants have until Monday, July 3, 2017, to file supplemental declarations.  So, perhaps it may be prudent to return from the July 4th Holiday on Wednesday and check the EAMS file then.
In any case, dear readers, if you're taking a 4-day weekend, I hope you return from your revelry patriotic, safe, and ready to free yourselves from liens.