DWC (Maybe) Gives Lien Claimants Extra Time to File Lien Declarations (I Told You So!)
Happy Friday, dear readers!
So, a while back, your humble blogger offered the thought that the DWC's intent to dismiss liens that had not properly filed their "Supplemental Lien Form and 4903.05(c) Declarations" by the statutory deadline might argue that since July 1, 2017, fell on a weekend, they should have until the following Monday to comply.
Well, sure enough, the DWC announced earlier in October that the automatic dismissals would be lifted in those cases where the declaration was filed by July 3, 2017, and that those cases previously dismissed would be adjudicated by the WCJs on the file.  "Because July 1 fell on a weekend, workers' compensation administrative law judges will adjudicate the timeliness of lien declarations filed on July 2 and July 3 on a case-by-case basis.  DWC's reversal of the dismissal notation is not a decision or order on the timeliness of the declarations, and shall not be construed as such."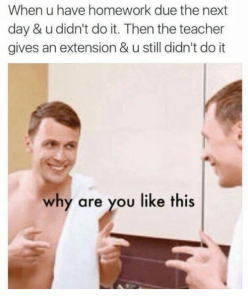 So, if you're in that narrow category where the lien claimant did file the declaration on the following Monday, what are you going to do?
Here are some thoughts:
Although a stretch, the language of 4903.05(c)(2) provides that "[l]ien Claimants shall have until July 1, 2017, to file a declaration…" (Emphasis humbly added by your humble blogger).
Well, July 1, 2017 was a Saturday.  Can the language be interpreted to mean that "until" means prior to?  Can the language be interpreted to mean that the last moment to file would have been 11:59:59 p.m. on Friday, June 30, 2017?
Even if the declaration was filed prior to July 4, 2017, is there a defect in the declaration?  Does it list supporting documentation in the lien claimant's possession which was not filed and served with the lien?  After all, "[f]iling a false declaration shall be grounds for dismissal with prejudice after notice" as per subsection (c)(3).  Doesn't California Code of Regulations section 10770(d)(1) require all supporting documentation to be served on the defendant?
Good luck resolving that narrow window of liens, dear readers!  Here's hoping your weekend is spent doing something other than trying to deal with just that…