WCAB: En Banc on Lien Declarations; Liens Revived!
Happy Friday, dear readers!
In case you didn't have enough about liens being summarily dismissed as discussed here, the WCAB has now issue an en banc opinion summarily ruling that any liens that were dismissed by operation of law because the necessary declarations were not filed will no longer be automatically dismissed.
Issuing one opinion for the all such petitions for reconsideration, titled Jose Guillermina Rodriguez v. Garden Plating Co, the WCAB ruled that those cases for which a Labor Code section 4903.05(c) declaration was filed after 5:00 p.m. on Friday, June 30, 2017 through 5:00 p.m. on Monday, July 3, 2017, will be heard by the appropriate trial judges to be considered if the declarations were filed timely.
The WCAB specifically stated that "we make no determination as to the timeliness of filing of such declarations (after 5 pm on 6/30/17 and before 5:00 p.m. on 7/3/17).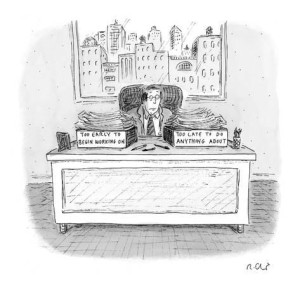 From the looks of it, if you were celebrating the dismissal of any lien it's time to put the cork back in the champagne bottle and get back to work (for those of you who are NOT defense attorneys or adjusters, make no mistake – there is no celebration when a lien gets dismissed, just a world-weary sigh and methodically moving on to the next case.  Did you really think your precious little liens merit sparkling wine?)
I think we can expect to see this issue revisited, as some WCJs will likely rule one way and some another.  Let's keep our eyes peeled for some WCAB guidance on deadline filing.
Have a good weekend!